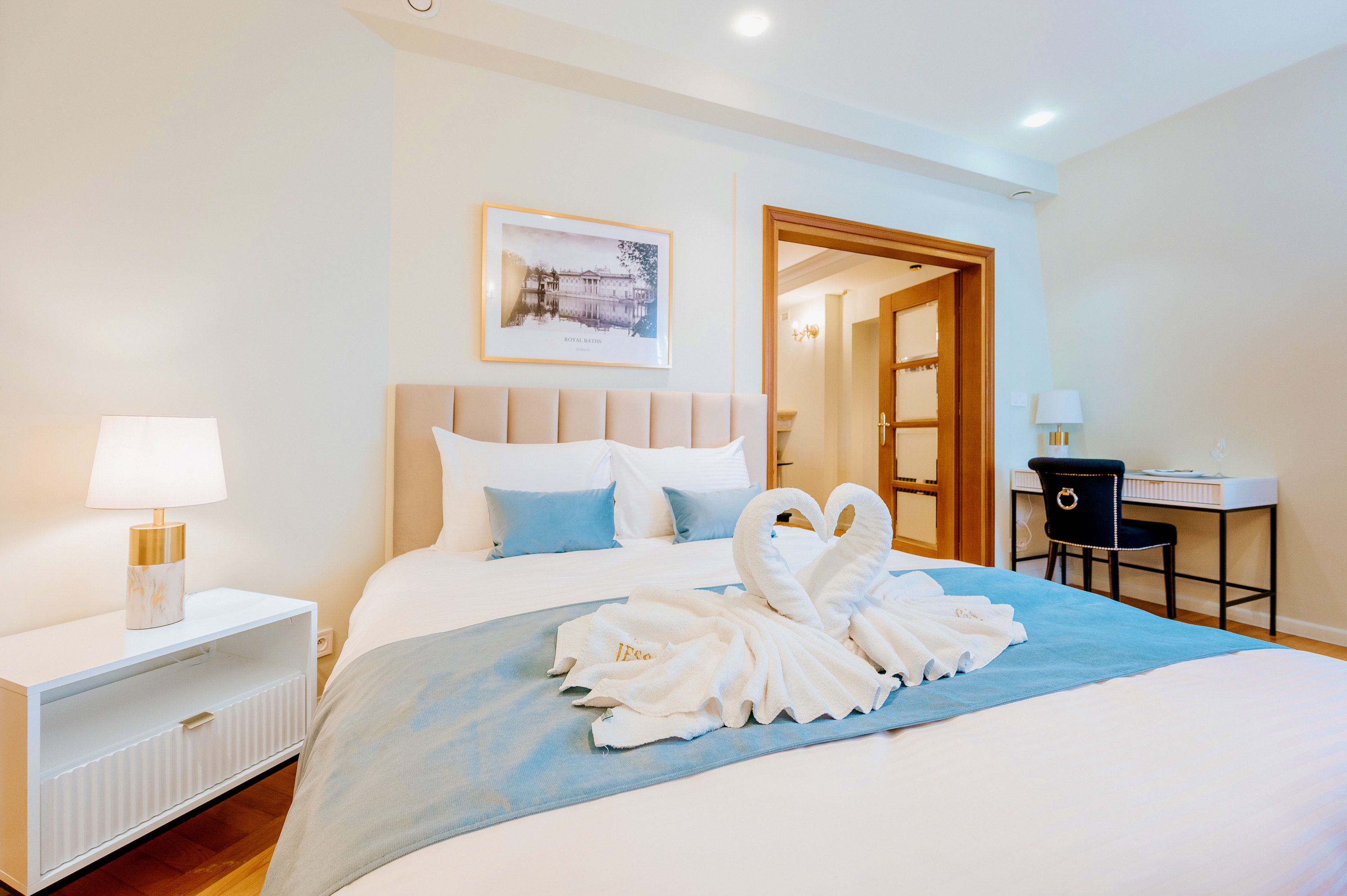 Duplex Apartment with kitchen, terrace
This spacious 116 m² apartment features 1 living room, 3 separate bedrooms and 2 bathrooms. It's furnished with two queen-size beds, two double sofas and one single sofa. Apartment feature a private bathroom equipped with a shower and complimentary toiletries.
The apartment's kitchen, which features a refrigerator, is available for cooking and storing food.
This apartment is air-conditioned and has a flat-screen TV, a washing machine, a tea and coffee maker and a wardrobe.
A special feature of this apartment is the fireplace, which will provide guests with magical moments, as well as balcony with a view of the Old Town.
Price & Available
Description
Apartment size: 116 m²

Max occupancy: 9 people

2-floor Apartment
2 Queen Beds

2 Double Sofa Beds
1 Single Sofa

Equipped kitchen

2 Private Bathroom with shower

Balcony with the View of Old Town
Spacious Terrace
Strictly non-smoking

Double glazed opening windows