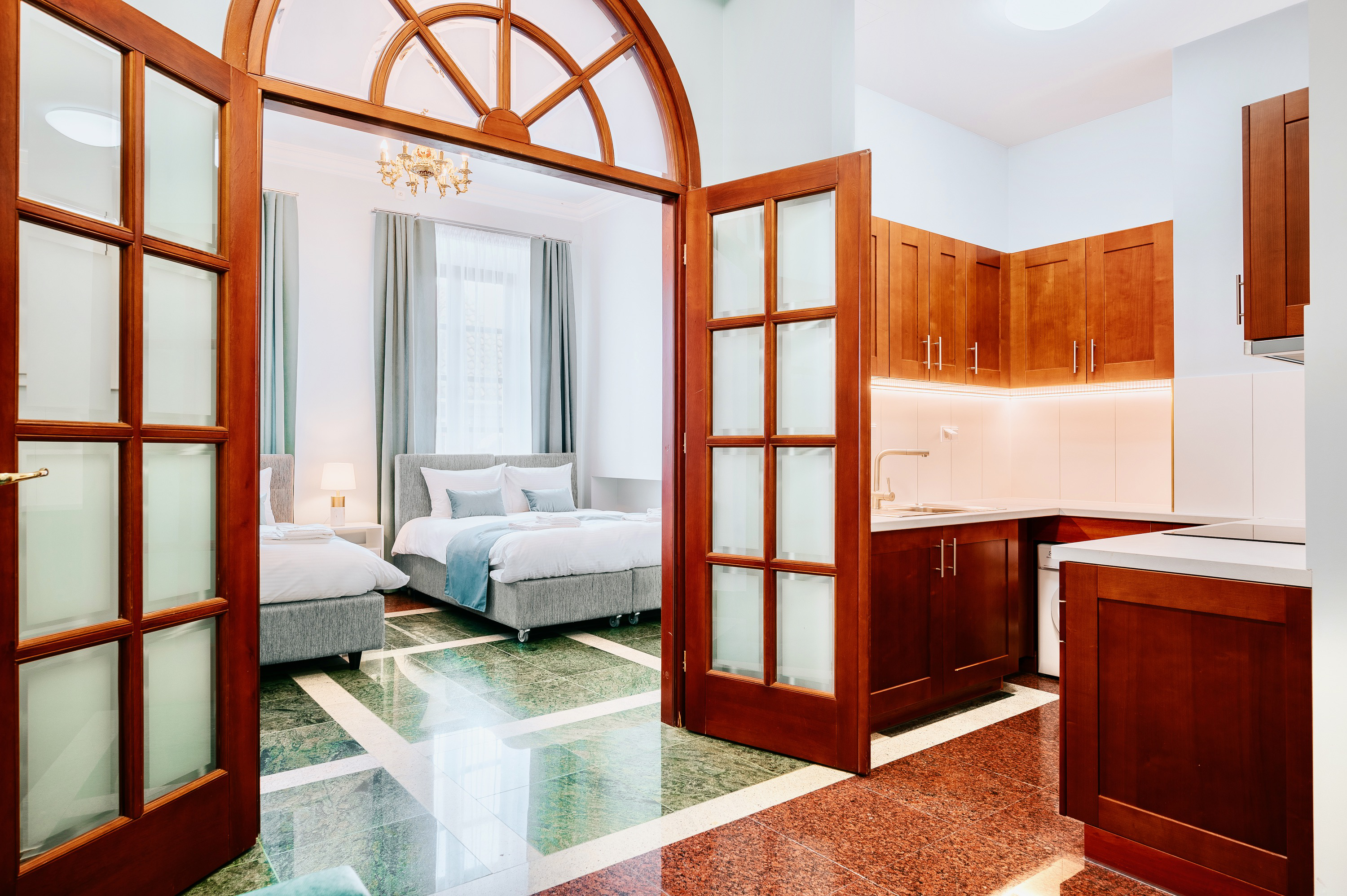 Flex Apartment with kitchen, 2 queen beds
This 52 m² apartment comes with 1 living room, 1 separate bedroom and 1 bathroom. These apartments are furnished with two queen-size beds and feature a private bathroom equipped with a shower and complimentary toiletries.
The apartment's kitchen, which has a refrigerator and dishwasher, is available for cooking and storing food.
The air-conditioned apartment features a flat-screen TV, a washing machine, a tea and coffee maker and a wardrobe.
This space combines comfort and functionality, allowing you to fully enjoy your stay.
Price & Available
Description
Apartment size: 52 m²

Max occupancy: 5 people

2 Queen Beds
1 Single Sofa
Equipped kitchen
Private Bathroom with shower
Strictly non-smoking

Double glazed opening windows